Žepna slovenščina/Pocket Slovene
Pocket Slovene is a bilingual language phrase book aimed at those making their first contact with Slovenia, its language and culture.
It is suitable for every pocket: its 130 pages present, with a touch of humour, key characteristics of Slovene language and culture. The basic patterns needed for everyday communication are divided thematically and supplemented by illustrations.
Pocket Slovene is the first such guide to Slovene and is available in 23 languages: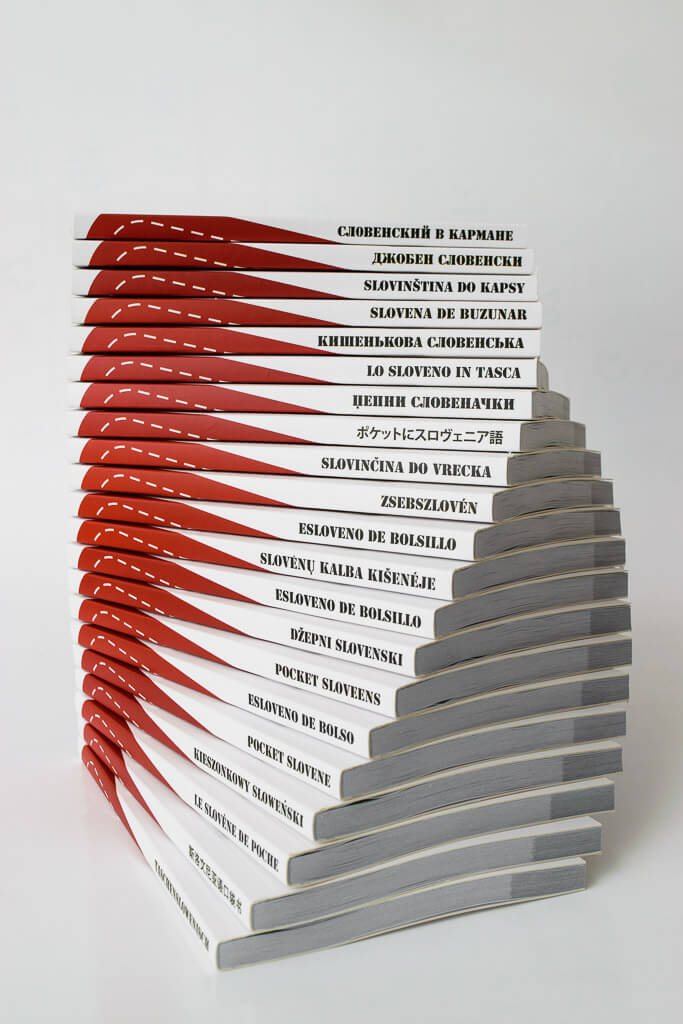 Albanian
Argentine Spanish
Bulgarian
Chinese
Croatian
Czech
Dutch
English
French
German
Hungarian
Italian
Japanese
Lithuanian
Macedonian
Polish
Portuguese
Romanian
Russian
Serbian
Slovakian
Spanish
Ukrainian